SolidWorks 2015 Full Premium Download + Active / Activation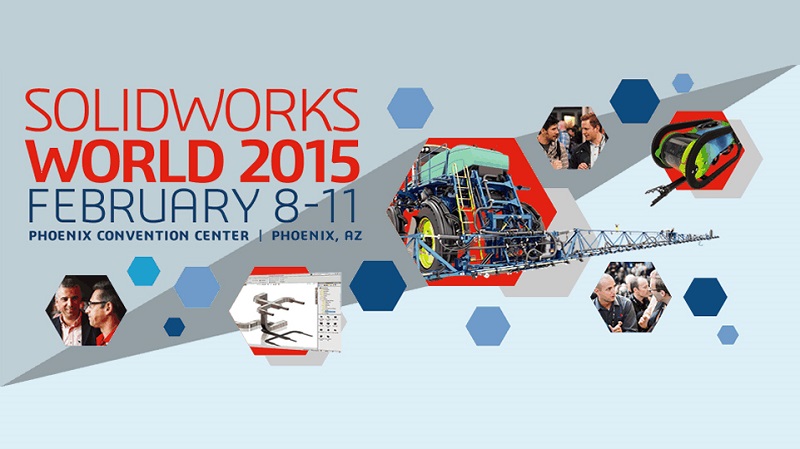 SOLIDWORKS Premium is a comprehensive 3D design solution that adds to the capabilities of SOLIDWORKS Professional with powerful simulation, motion, and design validation tools, advanced wire and pipe routing functionality, reverse engineering capabilities, and much more.
Users can test product performance against real life motion and forces with our rich simulation capabilities. Ensure manufacturability and resolve complex assembly issues early in the design process with tolerance stack-up analysis tools. Quickly incorporate printed circuit board data into your 3D model, and create and document layouts for electrical wiring, piping, and tubing with SOLIDWORKS Extended Tools. You can also work with 3D scanned data in SOLIDWORKS Premium. Experience all the benefits of a complete 3D design solution with SOLIDWORKS Premium.
SolidWorks 2015 Full Premium Download
SOLIDWORKS Premium solutions include:
Time-Based Motion Analysis
Linear Static Analysis for Parts and Assemblies
Automated Tolerance Stack-Up Analysis (TolAnalyst)
ECAD / MCAD Collaboration (CircuitWorks)
Routing of Pipes and Tubes
Routing of Electrical Cabling and Wiring Harnesses
Reverse Engineering (Scanto3D)
Advanced Surface Flattening
Routing of Rectangular and Other Sections
Download
Multi-language 64-bit Windows Version
File Parameters
Parameter Values
File name
SW2015_SP5.0_Full-SSQ
SW2015_SP4.0_Full_SSQ
SW2015_SP3.0_Full_SSQ
File Size
8.7GB
8.62GB
8.63GB
File format
Folder
Download
Magnet Link
Download Tools
Download tools that support Magnet links
Installation Guide
Install SolidWorks
It is best to disable Windows before installing UAC software. To do this, click Change User Account Control setting in the Windows Control Panel from the Action Center. (In Windows 8 and 10 just type and change the Change User Account Control setting in the Start Search field.) In the popup window, slide the Notify slider to the lowest possible level, Never notify and click OK.
If your antivirus software is not from the list recomended by SW developers
www.solidworks.com/sw/support/AntiVirus_SW.html ,it's strongly recomended to turn it off
Unzip the _SolidSQUAD_.7z compressed file which is in the _SolidSQUAD_ folder. Execute the SolidWorksSerialNumbers.reg file and allow it to be merged.
Disconnect the system from the Internet.
Mount DVD1 into virtual drive and run "Setup.exe"
If you get warning "Your serial number does not entitle you to SOLIDWORKS.." ckick "NEXT". At "Products" tab click "CHANGE" > "Select different packages or products" > tick "Also show products that are not part of this package" > "OK". Select SW modules and supported languages that you want to install and continue setup
Select SW modules and supported languages that you want to install
At setup when asked for DVD2 mount into virtual drive DVD2 and continue setup
After finish of setup run "SW2010-2016.Activator.GUI.SSQ.exe" in the _SolidSQUAD folder which is Unzip in step 3, on "General" tab select SW products that you want to activate and click "Activate!"
Wait for Activator message "All done! Enjoy" and click OK to close Activator
To install Workgroup PDM Server:
Install IIS full configuration if you plan using Web Portal
Install PDM Server
If your computer is not connected to Internet, use arbitrary email and SW serial to get a key from PDMWorks keygen (PDMWorks.2015.KeyGen.SSQ.exe)
If installing Web Portal, leave license string from Workgroup PDM Viewer empty
When installation completes, apply a fix inside keygen (PDMWorks.2015.KeyGen.SSQ.exe). If you've got error message applying fix stop PDMWorks Workgroupe Server service, aplly fix and start PDMWorks Workgroupe Server service or reboot computer
Enjoy!
P.S.
For SolidWorks Xpress products use "SolidWorksCodeGenerator.exe"
For Windows VirtualBox virtual machine use "hidevm.bat"
下载仅供下载体验和测试学习,不得商用和正当使用。