Everything v1.4.1.992 + Portable Download – The most powerful search tool in Windows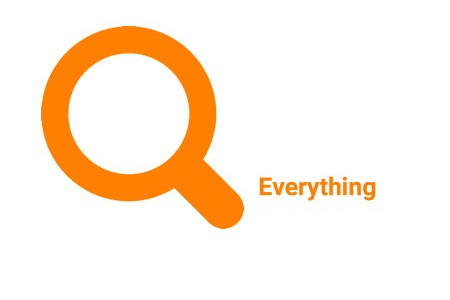 Everything v1.4.1.992 + Portable Download
Introduction
Everything can be boldly introduced as one of the most powerful search tools in Windows ; This small and light software has very advanced capabilities that distinguish it from all its competitors. The program indexes all the hard disk space in just a few seconds and is ready to use, due to its advanced indexing and large database, it increases the search speed up to 20 times faster than the Windows browser.
Key Features
The fastest search engine for Windows operating system
Search all files and folders by default
Ability to define filters and restrict search
Share files with other programs
Real-time updates Database
Serviceability
Very little use of system resources
Simple and easy user interface
Very small program size
Free software
Compatibility with different versions of Windows
What features distinguish Everything from other similar programs?
High speed indexing and classification of files:
The first thing that comes to mind when working with this program is the speed of indexing hard disk space; Unlike other similar programs, it has a completely separate database that is managed by the program itself (not Windows).
According to its advanced method, the program classifies all the information inside the hard drive in just a few seconds and is ready to use.
Very high search speed:
Due to having a separate database and using "Parallel Search" or "Parallel Searching", this program is able to perform search operations in the shortest possible time.
Real-time database update :
In other software, it is necessary to update their database from time to time to take into account the latest changes made to the hard drive files in the program, but this program instantly updates its database regularly, so that if the slightest change in Given the name or even the size of the file, the program quickly updates its database.
Simple, compact and free software:
The software has a very simple user interface and as much as possible tried to work with it so that even the most novice users can use it, while this software is very It is small and uses the least system resources. This app is free and will always be free.
System Requirements
Windows XP, Vista, Windows 7, Windows 8 and Windows 10
下载仅供下载体验和测试学习,不得商用和正当使用。