Siemens SIMATIC WinCC Flexible 2008 SP3 + SP5 Download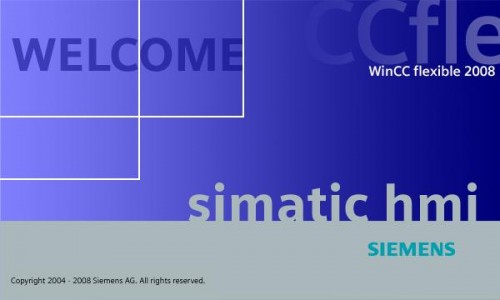 Siemens SIMATIC WinCC Flexible 2008 SP3 + SP5 Download
Introduction
SIMATIC WinCC flexible is designed to solve a wide range of HMI tasks: from designing a single operator panel (Siemens only) to developing powerful HMI systems with client / server architecture.
It combines simplicity and functionality with innovative new WinCC flexible technologies to enable runtime design and debugging of Siemens HMIs based on SIMATIC Windows CE and RUNTIME PC mode.
You can debug the linking of the Step7 project in the PLCSIM simulator and the WinCC flexible project at the same time on the same engineering computer
Very old panels are not supported – they require the use of Simatic ProTool.
New Features
SP3 New Features
Supports Windows 7 32/64 bit.
Fixed some bugs in the graphics editor.
Migration (conversion) of Prothul projects is no longer supported.
SP5 New Features
Support for installation on Windows 10. Before installation, you must manually remove previous versions
WinCC Flexible 2008 SP5 has a new format incompatible with WinCC Flexible 2008 SP3
System Requirements
Engineering System:

Windows 7 (32 Bit, 64 Bit) Windows 7 Ultimate / Enterprise SP1 Windows 7 Professional SP1
Windows 10 (64 Bit)
Windows 10 Professional
Windows 10 Enterprise
Windows 10 LTSB Enterprise

Runtime System:

Windows 7 (32 Bit, 64 Bit)
Windows 7 Ultimate / Enterprise SP1
Windows 7 Professional SP1
Windows 7 Embedded Standard (32 Bit)
Windows 7 Embedded Standard mit SP1 (32 Bit)
Windows 10 (64 Bit)
Windows 10 Professional
Windows 10 Enterprise
Windows 10 LTSB Enterprise
Windows 10 IoT LTSB Enterprise

Core 2 Duo, 2 GB RAM
Contents Include
Demo projects for SIMATIC Panels 653.03 MB
Sim_EKB_Install_2017_01_17 13.21 MB
Sim_EKB_Install_2017_08_28_DIGSI 26.80 MB
SIMATIC_WinCC_Flexible_2008_SP5 4.99 GB
UltraISO Premium Edition v9.6.6.3300 Final Ml 4.28 MB
Decode_FlexRT.zip 732.15 KB
FlexPwl.zip 201.20 KB
PWLAnalyzer_2017_01_16.zip 678.89 KB
WinCCFlex_2008_SP3 with Upadate 7 and utils.txt 533 B
WinCCFlex_2008_SP3_CSA.iso 3.06 GB
WinCCFlex_2008_SP3_CSA.md5 62 B
WinCCflexible2008_SP3Upd7.md5 65 B
WinCCflexible2008_SP3Upd7.zip 556.03 MB
Download
| File Parameters | Parameter Values |
| --- | --- |
| File name | SIMATIC_WinCC_Flexible_2008_SP3_SP5_ISO |
| File Size | 9.29GB |
| File Format | Folder |
| Download | Magnet Link |
| Download Tools | Download tools that support Magnet links |
| Download link | |
下载仅供下载体验和测试学习,不得商用和正当使用。