Microsoft Windows XP Professional SP3 VL x86 Download + Activation Code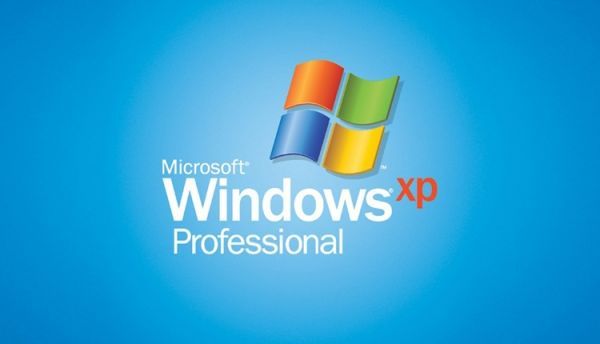 Microsoft Windows XP Professional SP3 VL x86 Download
Introduction
Assemblies are based on the original English image of Windows XP SP3 VL. Updates for 2018. A set of popular SATA / RAID drivers are used.
The small driver package contains network drivers. The system is russified by the official MUI Rus. The installation is shortened with a choice of a disk partition for installation, but in English.
IE6 left so the system could be updated in the future. To work with i-net, you need to install FireFox and not install IE8 as this will hinder the installation of updates next month.
System Requirements
Cpu: 500 MHz or more, 256 MB RAM or more.
Hard disk: 4GB
Video adapter and monitor Super VGA (800 x 600) or higher resolution
1GB flash drive or CD / DVD
Download
x86_cd_vl_x14-73974.iso (Original Image)
File Parameters
Parameter Values
File name
en_windows_xp_professional_with_service_pack_3_x86_cd_vl_x14-73974.iso
File Size
589MB
File format
ISO Image
Download
ed2k Link
Download Tools
Download tools that support ed2k links
Download link
ed2k://|file|en_windows_xp_professional_with_service_pack_3_x86_cd_vl_x14-73974.iso|617754624|7D1E7466DF638674202DD8E7451C0B39|/"> en_windows_xp_professional_with_service_pack_3_x86_cd_vl_x14-73974.iso

en_windows_xp_professional_with_service_pack_3_x86_cd_vl_x14-73974.iso
x86_cd_x14-80428.iso (Original Image)
File Parameters
Parameter Values
File name
en_windows_xp_professional_with_service_pack_3_x86_cd_x14-80428.iso
File Size
589MB
File format
ISO Image
Download
ed2k Link
Download Tools
Download tools that support ed2k links
Download link
ed2k://|file|en_windows_xp_professional_with_service_pack_3_x86_cd_x14-80428.iso|617756672|2A30BB63730F7887E1AC54363A8489C2|/"> en_windows_xp_professional_with_service_pack_3_x86_cd_x14-80428.iso

en_windows_xp_professional_with_service_pack_3_x86_cd_x14-80428.iso
WXPVOL_EN.iso (Activated)
| File Parameters | Parameter Values |
| --- | --- |
| File name | WXPVOL_EN.iso |
| File Size | 622MB |
| File format | ISO Image |
| Download | ed2k Link |
| Download Tools | Download tools that support ed2k links |
| Download link | magnet:?xt=urn:btih:C6DF2F47D033D54B054CAFE7EF683BA167222D92&dn=Windows%20XP%20Professional%20SP3%20-%20Activated&tr=udp%3A%2F%2Ftracker.coppersurfer.tk%3A6969%2Fannounce&tr=udp%3A%2F%2F9.rarbg.to%3A2920%2Fannounce&tr=udp%3A%2F%2Ftracker.opentrackr.org%3A1337&tr=udp%3A%2F%2Ftracker.internetwarriors.net%3A1337%2Fannounce&tr=udp%3A%2F%2Ftracker.leechers-paradise.org%3A6969%2Fannounce&tr=udp%3A%2F%2Ftracker.coppersurfer.tk%3A6969%2Fannounce&tr=udp%3A%2F%2Ftracker.pirateparty.gr%3A6969%2Fannounce&tr=udp%3A%2F%2Ftracker.cyberia.is%3A6969%2Fannounce"> WXPVOL_EN.iso |
Installation Guide
Use software such as Rufus to burn the image file into a bootable U disk
If you want to use PE for further processing, you can refer to the article customize a pure WinPE with GUI
Set the PC to boot from the USB flash drive
Use the following activation code to install Windows XP:

MRX3F-47B9T-2487J-KWKMF-RPWBY (Recommend!)QC986-27D34-6M3TY-JJXP9-TBGMDCM3HY-26VYW-6JRYC-X66GX-JVY2DDP7CM-PD6MC-6BKXT-M8JJ6-RPXGJF4297-RCWJP-P482C-YY23Y-XH8W3HH7VV-6P3G9-82TWK-QKJJ3-MXR96HCQ9D-TVCWX-X9QRG-J4B2Y-GR2TTHCQ9D-TVCWX-X9QRG-J4B2Y-GR2TTF4297-RCWJP-P482C-YY23Y-XH8W3K2CXT-C6TPX-WCXDP-RMHWT-V4TDTQHYXK-JCJRX-XXY8Y-2KX2X-CCXGDQC986-27D34-6M3TY-JJXP9-TBGMDMFBF7-2CK8B-93MDB-8MR7T-4QRCQ2QQ6J-HGXY3-VGH23-HYQDC-BYR2DCM3HY-26VYW-6JRYC-X66GX-JVY2DDP7CM-PD6MC-6BKXT-M8JJ6-RPXGJ
下载仅供下载体验和测试学习,不得商用和正当使用。